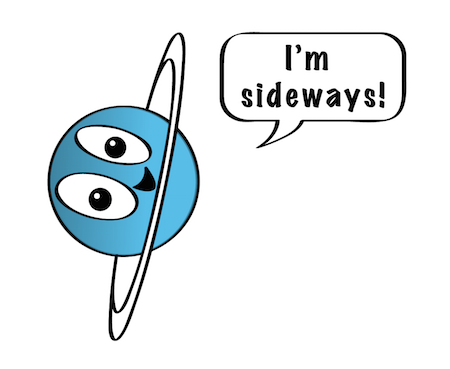 What is Uranus like?
Uranus is made of water, methane, and ammonia fluids above a small rocky center. Its atmosphere is made of hydrogen and helium like Jupiter and Saturn, but it also has methane. The methane makes Uranus blue.
Uranus also has faint rings. The inner rings are narrow and dark. The outer rings are brightly colored and easier to see. Like Venus, Uranus rotates in the opposite direction as most other planets. And unlike any other planet, Uranus rotates on its side.
Uranus' Merit Badges
Click the planet badges to learn more about Uranus:









What does Uranus look like?