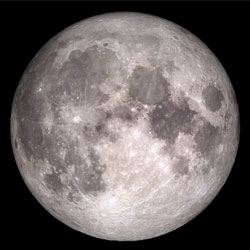 All About the Moon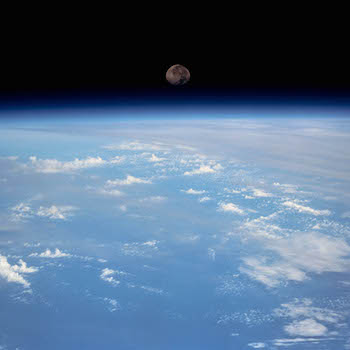 How Far Away Is the Moon?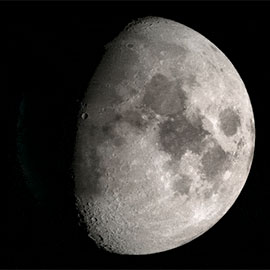 What Are the Moon's Phases?

Flying on Mars!
The Ingenuity Mars Helicopter became the first aircraft in history to make a powered, controlled flight on another planet. Check
mars.nasa.gov
for videos and the latest updates on the helicopter!
How Many Moons?
June Art Challenge Selections
Draw what you think Juno might observe next on Jupiter and its moons!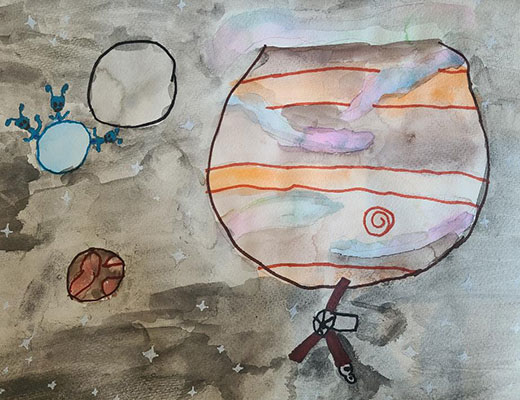 Aditi, 7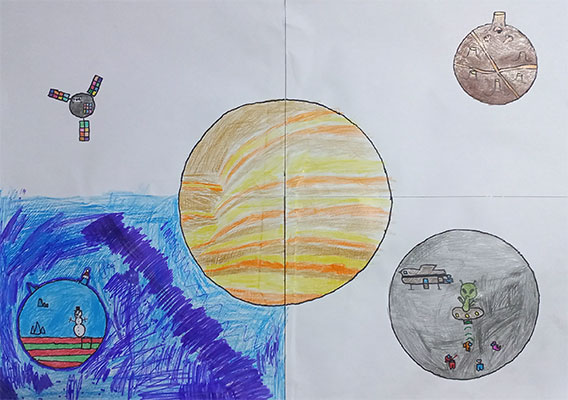 Autor, 12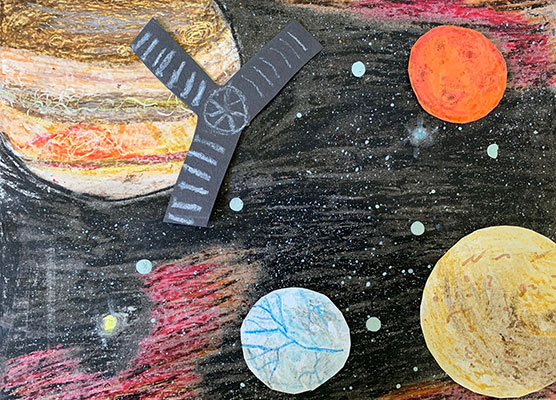 Ayaan, 6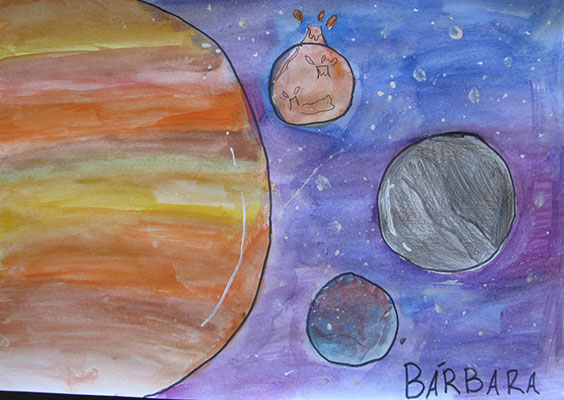 Bárbara, 9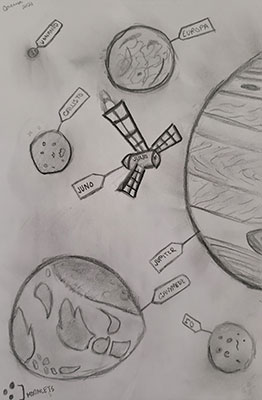 Carina, 13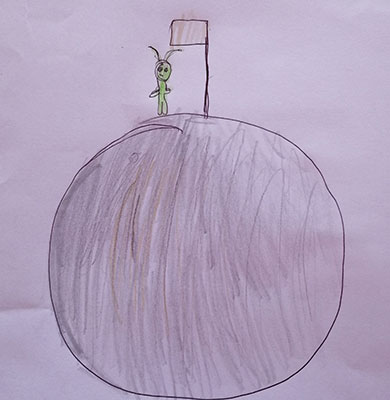 Catalina, 8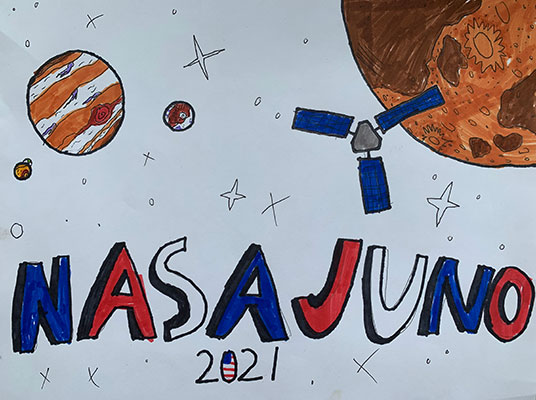 Leonard, 10
Naisha, 5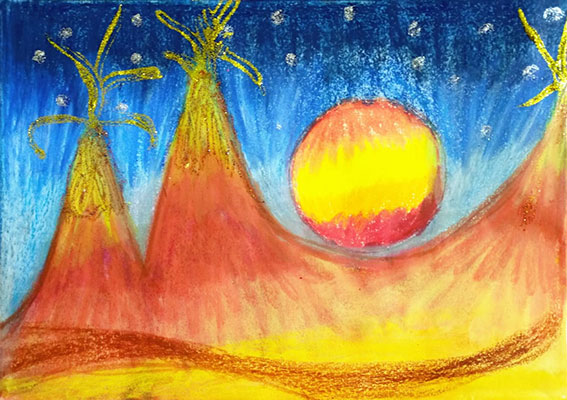 Rishaan, 7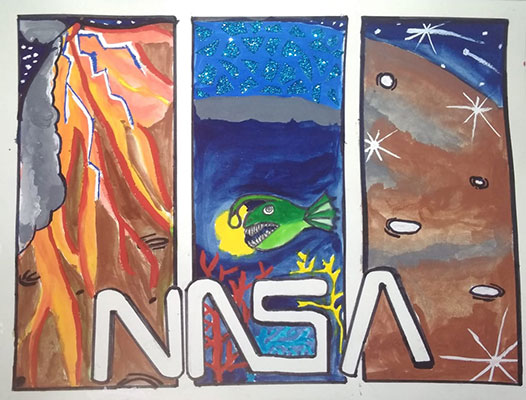 Saanvi, 13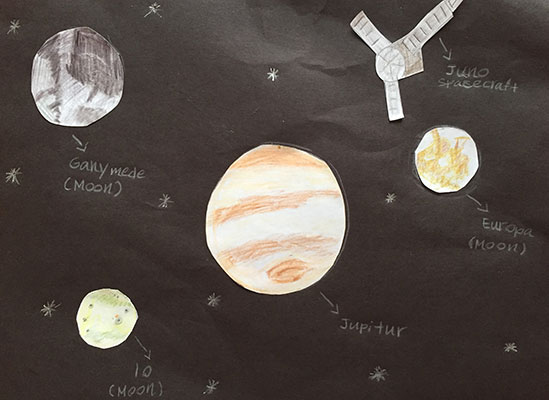 Sahaana, 8
Valeria, 12