Asteroids and meteors are both types of space rocks. However, the difference between the two depends on how close they are to Earth's surface.
Asteroids
An asteroid is a small rocky body orbiting the Sun.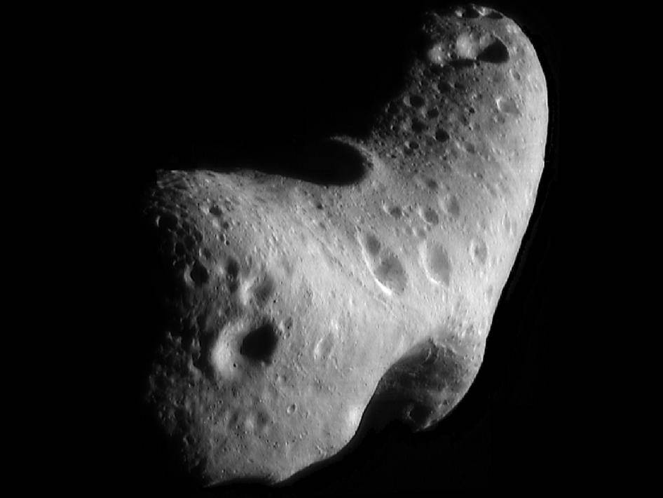 Most asteroids in our solar system are found in the main asteroid belt, a region between Mars and Jupiter. But they can also hang out in other locations around the solar system. For example, some asteroids orbit the Sun in a path that takes them near Earth.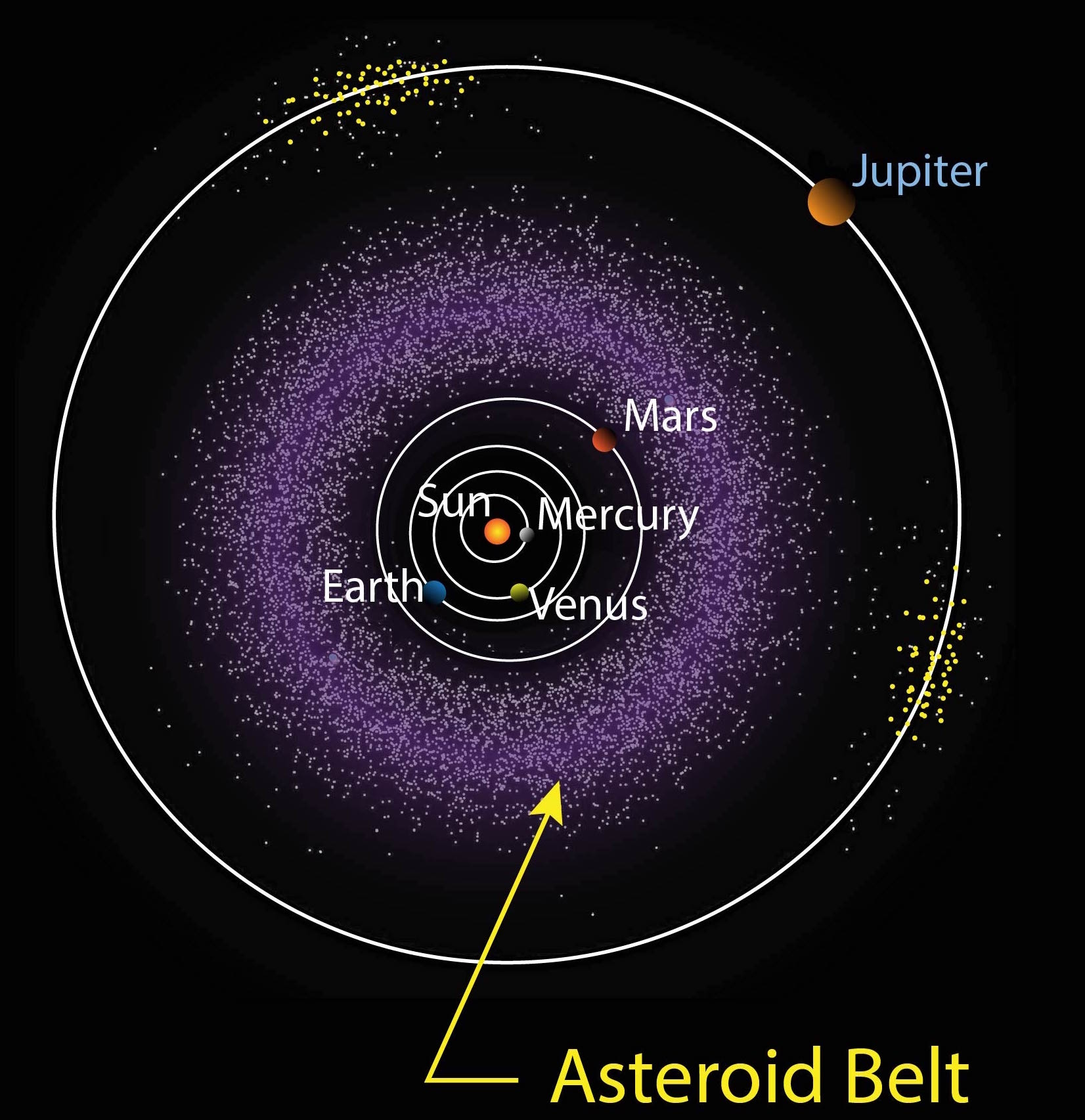 Meteoroids
Sometimes one asteroid can smash into another. This can cause small pieces of the asteroid to break off. Those pieces are called meteoroids.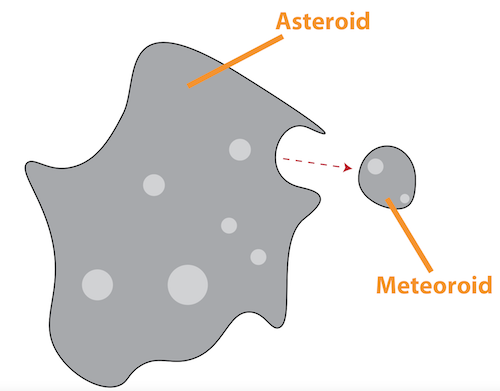 Meteors
If a meteoroid comes close enough to Earth and enters Earth's atmosphere, it vaporizes and turns into a meteor: a streak of light in the sky.
Because of their appearance, these streaks of light are sometimes called "shooting stars." But scientists know that meteors are not stars at all—they are just bits of rock!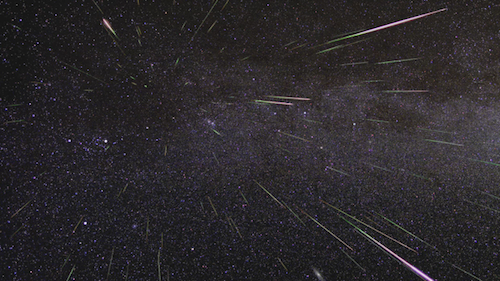 Because meteors leave streaks of light in the sky, they are sometimes confused with comets. However, these two things are very different.
Comets
Comets orbit the Sun, like asteroids. But comets are made of ice and dust—not rock.
As a comet's orbit takes it toward the Sun, the ice and dust begin to vaporize. That vaporized ice and dust become the comet's tail. You can see a comet even when it is very far from Earth. However, when you see a meteor, it's in our atmosphere.
Meteorites
Sometimes meteoroid rocks don't vaporize completely in the atmosphere. In fact, sometimes they survive their trip through Earth's atmosphere and land as rocks on the Earth's surface. Those rocks are called meteorites.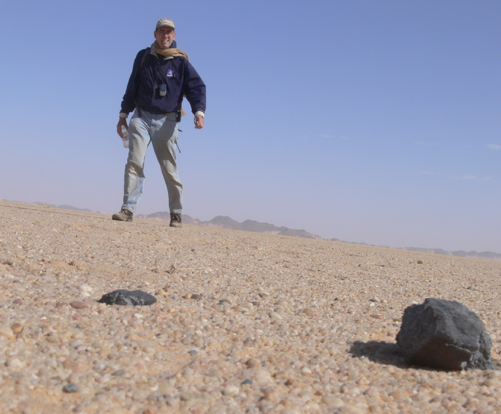 NASA's Johnson Space Center has a collection of meteorites that have been collected from many different locations on Earth. The collection acts as a meteorite library for scientists. By studying different types of meteorites, scientists can learn more about asteroids, planets and other parts of our solar system.
Because asteroids formed near at the beginning of our solar system nearly 4.6 billion years ago, meteorites can give scientists information about what the solar system was like way back then!