The National Aeronautics and Space Administration (NASA) wishes to share the space program with children and adults everywhere, even in the smallest communities. Therefore, NASA Space Place has formed partnerships in every state in the U.S. with community museums, libraries, planetariums, and more.
Each of these organizations has a special display board or wall, with NASA Space Place borders, and a varying collection of NASA posters, stickers, and lithographs, supplemented with local astronomy or space science news, children's art or writing, or space-related models or crafts.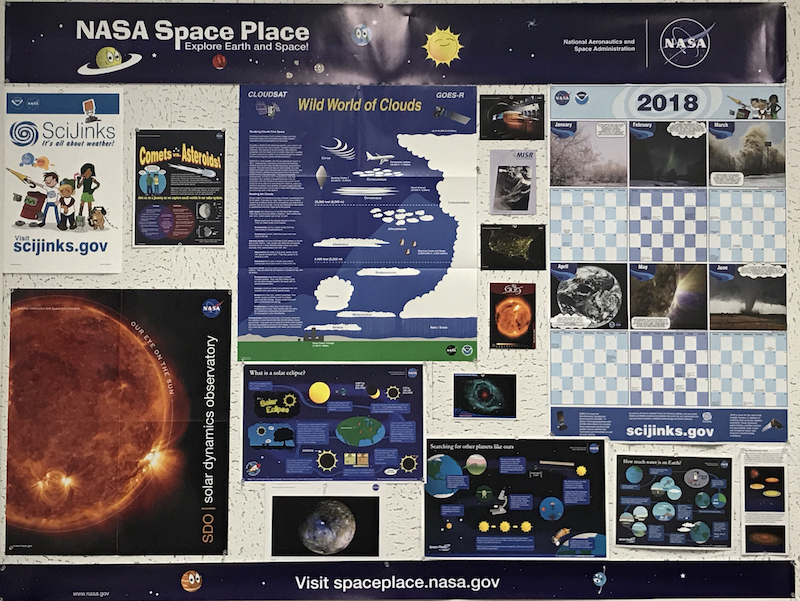 If you are a library, museum, or planetarium director and you'd like to find out more about becoming a NASA Space Place Display Partner, please contact us at info@spaceplace.nasa.gov.