Click places marked with an ! to explore different volcanoes.
Space Volcanoes!
For years, most scientists figured that Jupiter's moon Io didn't have a lot going on. Many moons are 'geologically dead.' That means that they don't have things like earthquakes, newly forming mountains, or volcanoes. But it turns out, these scientists were dead wrong about Io.
NASA's Voyager 1 spacecraft took the first close up pictures of Io in 1979. The pictures showed a massive plume erupting from its surface into space. Not only did Io have volcanoes—they were active! This was the first time an erupting volcano had been found anywhere besides Earth.
There are volcanoes all around our solar system. But only a few places besides Earth—like some of the moons of Jupiter, Saturn, and Neptune—have active ones today. Use the Space Volcano Explorer to learn more about our solar system's many volcanoes.
Venus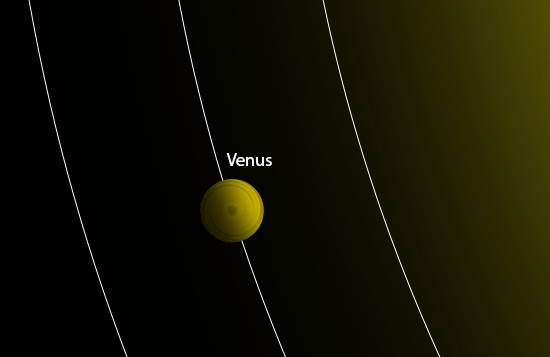 Venus is covered with volcanoes! Even though we can't see through Venus' thick atmosphere, we know that Venus has more volcanoes on its surface than any other place in our solar system. Scientists know about Venus' volcanoes because they have seen through the clouds using radar. Venus has over 1000 volcanoes. These volcanoes erupt flows of melted rock—lava—onto its surface. Scientists think that volcanoes have been active very recently on Venus. Some think there could be active volcanoes on its surface right now.
back
Earth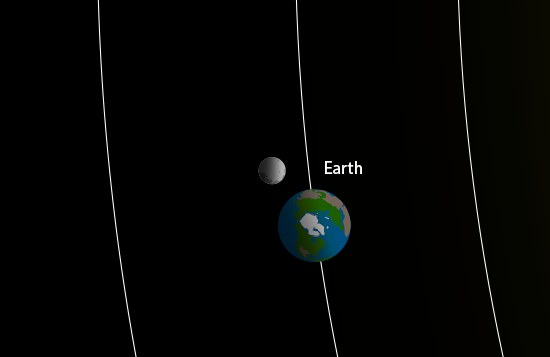 There are all kinds of volcanoes on Earth—active, dormant, and extinct volcanoes, volcanoes that explode with ash and gas, and volcanoes that have slow rivers of melted rock (known as lava). Volcanoes on Earth have been responsible for the destruction of cities, the extinction of species, and changes in Earth's climate. They aren't all bad, though. Volcanoes provide important nutrients for plants and animals and create beautiful mountain ranges and islands. Learn more about how volcanoes form here.
back
Mars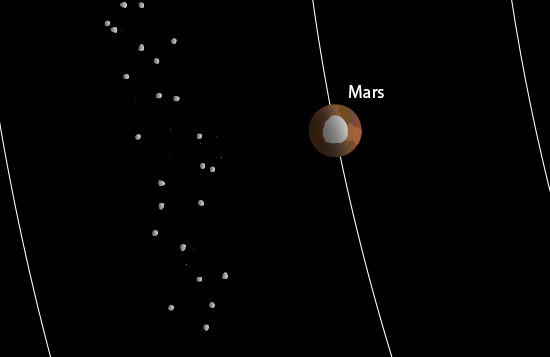 Mars is home to the largest volcano in our solar system—Olympus Mons. At 14 miles high, it is also the largest mountain in our solar system. It is almost three times taller than Mount Everest! Nobody has seen an eruption on Mars, but some scientists think there could still be some in the future. Mars is covered with massive fields of lava flows and tall volcanic mountains left over from a time when Mars was a hotbed of geologic activity.
back
Io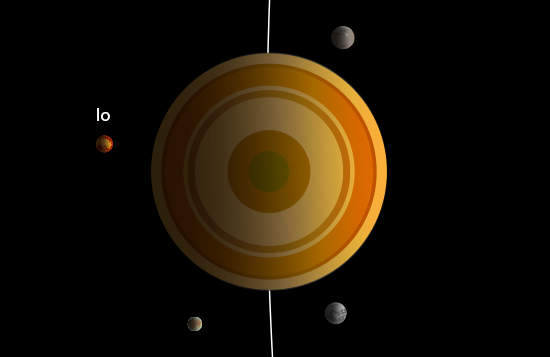 Jupiter's moon Io is home to some of the most impressive volcanoes around. Large plumes of gas and melted rock are ejected so high that they can be seen from far-away spacecraft. There are also hot lava flows. The lava comes from heat generated by gravity. The inside of Io is heated because the massive gravity from Jupiter and its other moons causes it to warp and bend. This warping creates friction inside Io. The friction causes heat, which creates melted rock and gases. When this super-hot material escapes onto the surface, it produces large volcanic eruptions.
back
Enceladus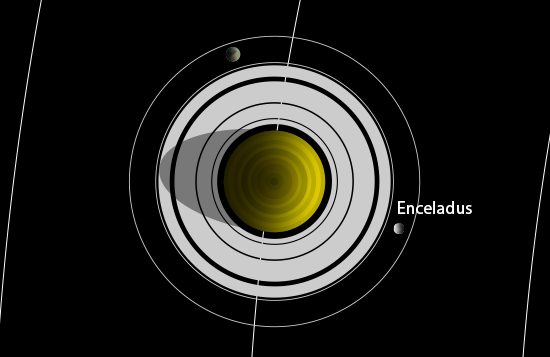 Saturn's tiny moon Enceladus doesn't have volcanoes—it has cryovolcanoes. Cryovolcanoes are similar to regular volcanoes, except instead of hot melted rock, these volcanoes erupt water and other gases like geysers. The inside of Enceladus is heated because Saturn's massive gravitational pull bends and warps the planet. This creates friction and heat. This heat has to escape somehow. When it does, it creates beautiful frozen eruptions that can be seen by distant spacecraft.
back
Triton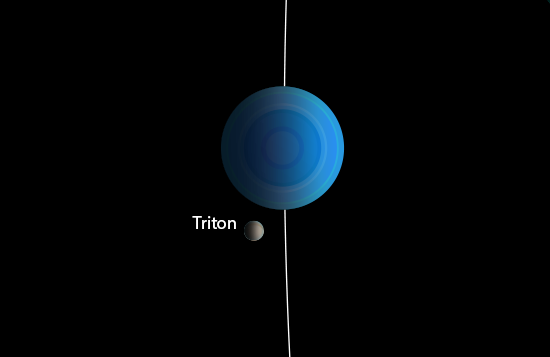 Neptune's frozen moon Triton has cryovolcanoes. Cryovolcanoes erupt water and other gases, not melted rock. Triton has a crust made of frozen nitrogen. This crust traps the warmth from the Sun inside the planet, heating some of the nitrogen, water, and ammonia inside. When it warms enough, the nitrogen becomes a gas. This gas builds up pressure and erupts through the crust, creating geysers of nitrogen gas and ice, and lava-like flows of ammonia and water. Far away in the frigid outer reaches of our solar system, these are the most distant eruptions known.
back