The Magic Gamma Ray Window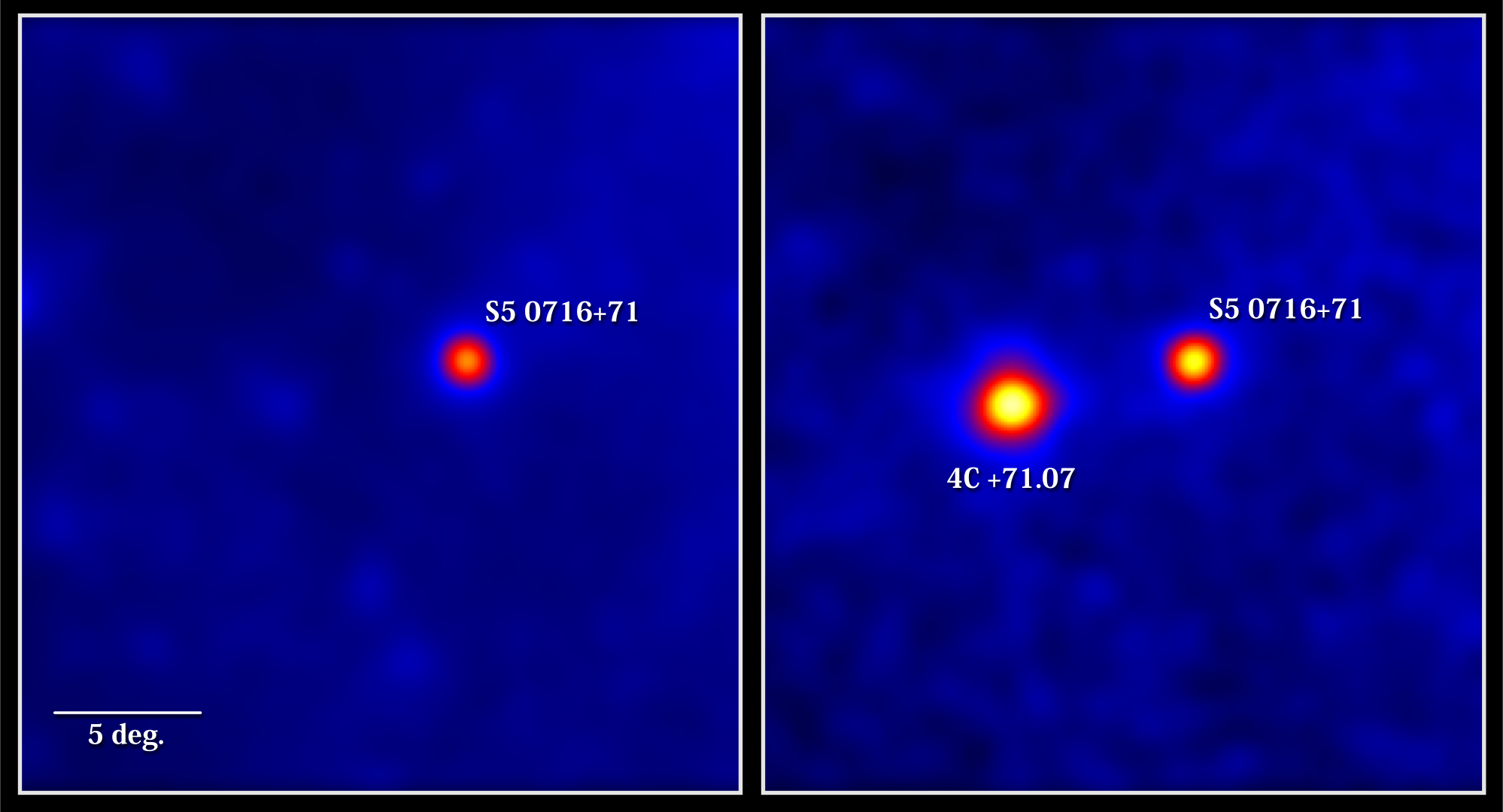 Gamma rays are the most energetic form of light we have detected. Gamma rays come from black holes, neutron stars, supernovae (stars exploding at the end of their lives), pulsars, quasars, and other sources we don't understand yet. Great bursts of gamma rays occur frequently, and it's still a mystery where they are coming from.
This image was taken by the Fermi Gamma-ray Space Telescope which was placed in orbit around Earth in June 2008. At the height of this gamma ray outburst, the galaxy was more than 10,000 times brighter than the combined brightness of all of the stars in our Milky Way galaxy.